ROCKADEMY 101
Learn music from Thailand's best up-and-coming artists. Nobody knows the industry better than these music idols. (Bass/Drums/Guitar/Keyboard/Vocal)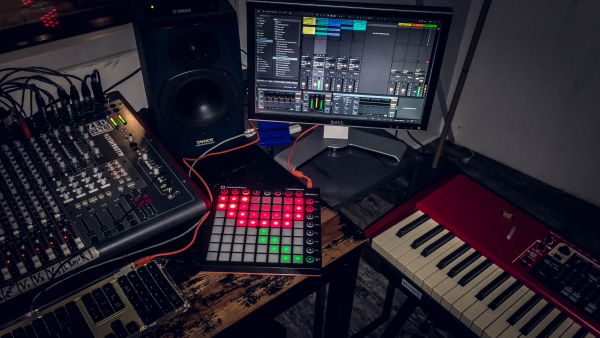 ROCKADEMY ARTIST DEVELOPMENT
Becoming an artist requires more than talent. We guide aspiring artists through every step of the real-world music production process including songwriting, recording, videography, promotion and distribution.
Boss
Rock/Metal/Jazz
Guitarist for a nu-metal-infused metalcore band 'ANNALYNN'. Showcased major festivals locally & internationally . Graduated from Payap University with a degree in Jazz Guitar.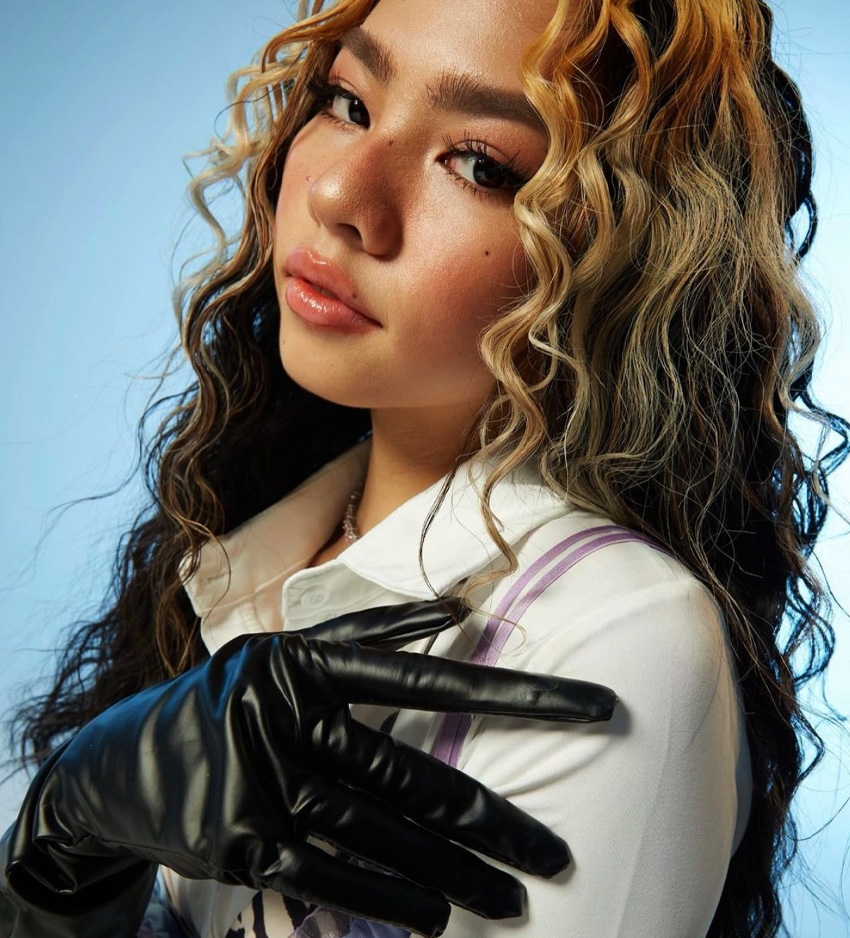 Fronce
Vocal/Songwriter
Singer with a beautiful voice who started out with a passion for singing at the age of five, classically trained from Chulalongkorn University and now she has her own female duo band called Toffe!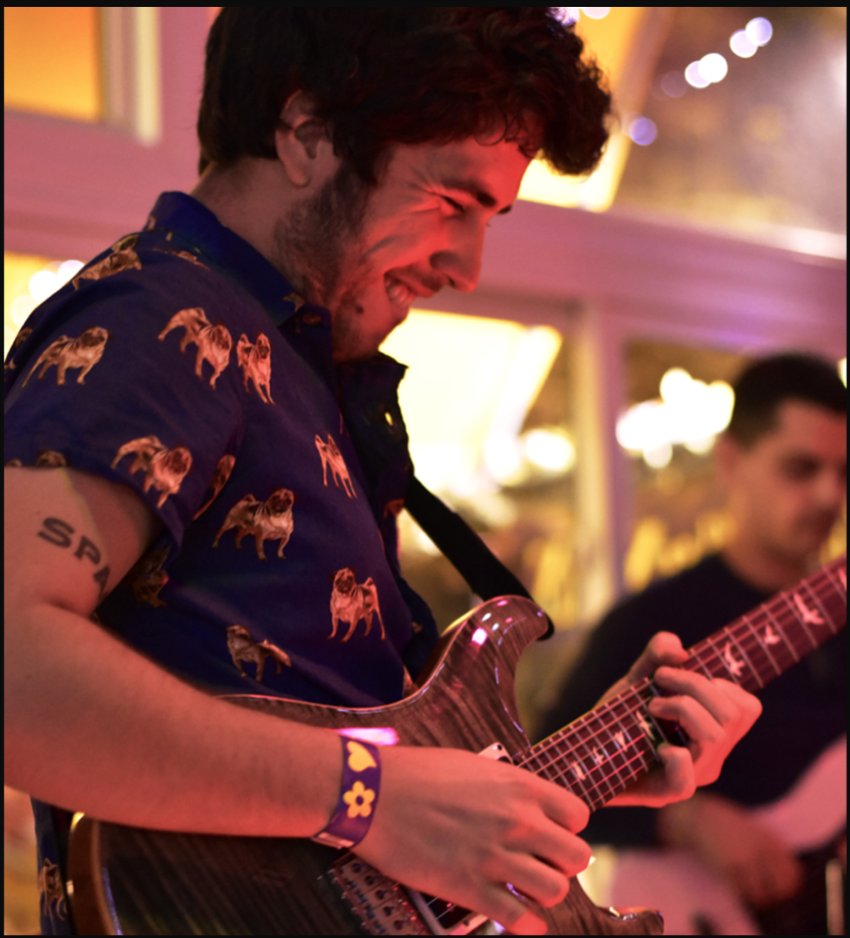 Iñigo
MULTI-INSTRUMENTALIST
Berklee College of Music Alumni. Master Guitarist/Composer for Trøx and Multi-Instrumentalist/Producer for many signed artists such as Mari, The Drive, Nico, Aqua, Etc. His musicianship demands respect from his peers, his command of the guitar is simply amazing.
Jake
DRUMS
Musicians Institute alumni. Top session drummer behind many major artists such as Stamp, Muzu as well as his own band The Lowdowns and Mari. Jake is one of the best drummers in Thailand with skills to be reckoned with.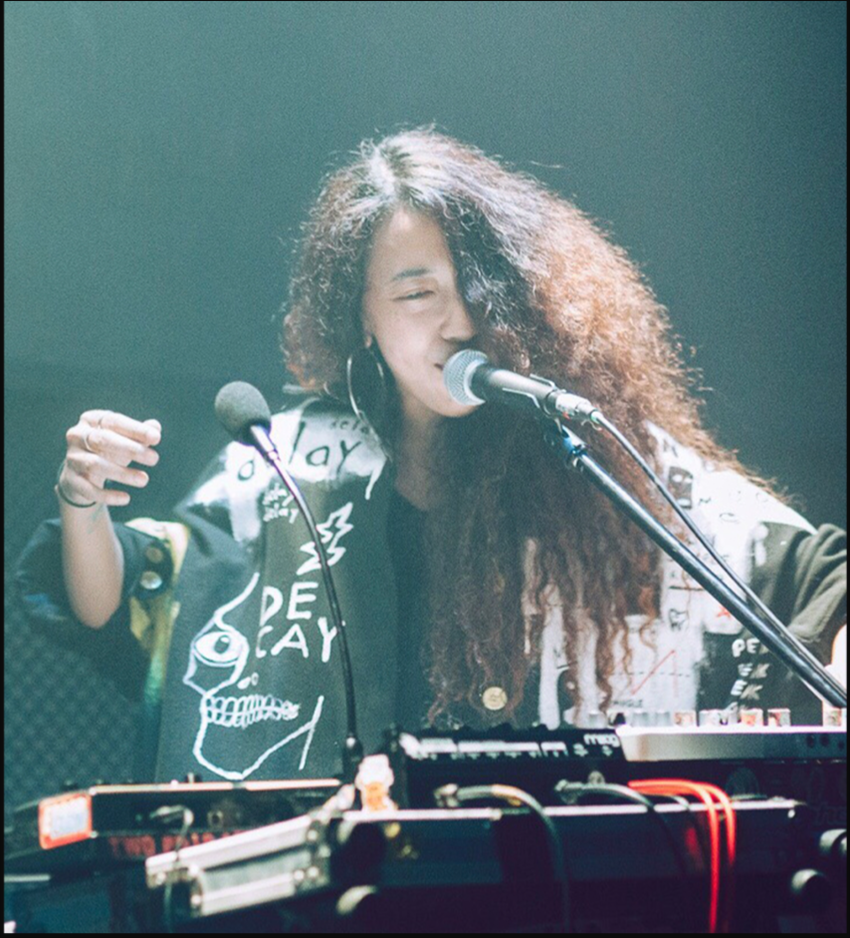 Little
PIANO/KEYBOARD/VOCAL
Amazing Singer/Songwriter and Keyboardist from electronic pop band, 'Two Pills After Meal' (Smallroom Music).
Nin
DRUMS
Drummer for Bomb At Track (Wayfer Records). Graduated from College of Music, Mahidol University majoring in Drums. His local and international gigs include Big Mountain, Cat Expo, Paradise Fest and music festivals in Taiwan, Hong Kong and South Korea.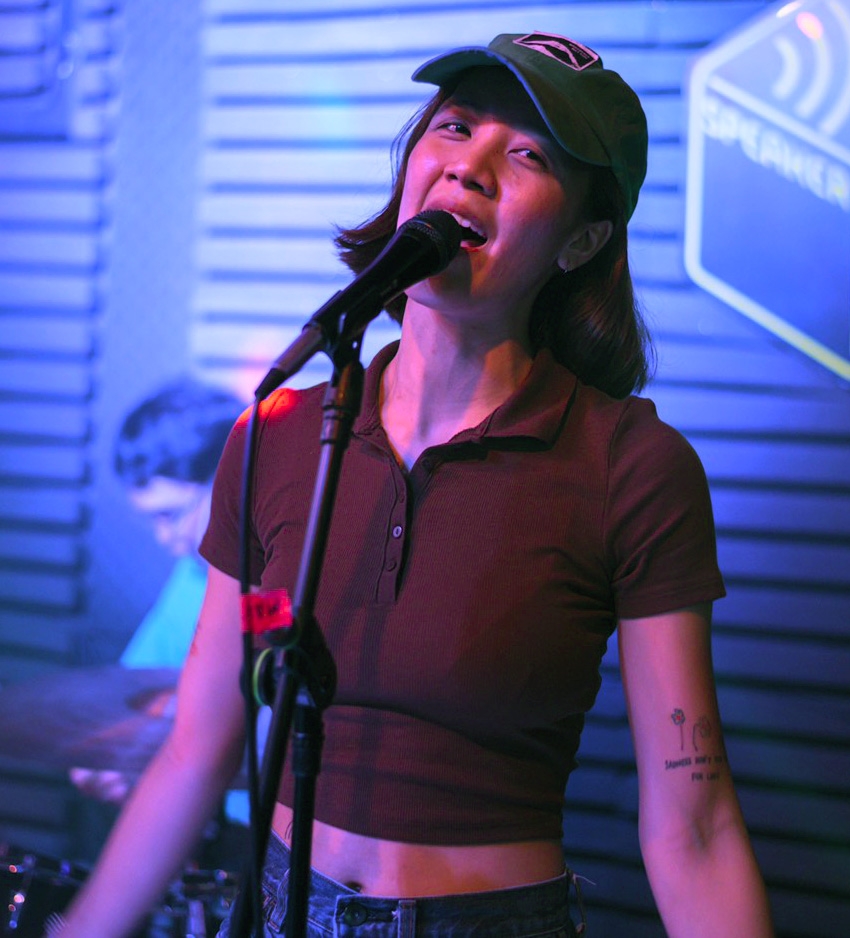 Parim
Vocal/Songwriter
Indy-pop artist/songwriter from Yell Recordz, sending you positive vibes through her songs just like a ray of sunshine. Her sound is influenced by many genres such as pop, folk, sprinkled with feel good music on top.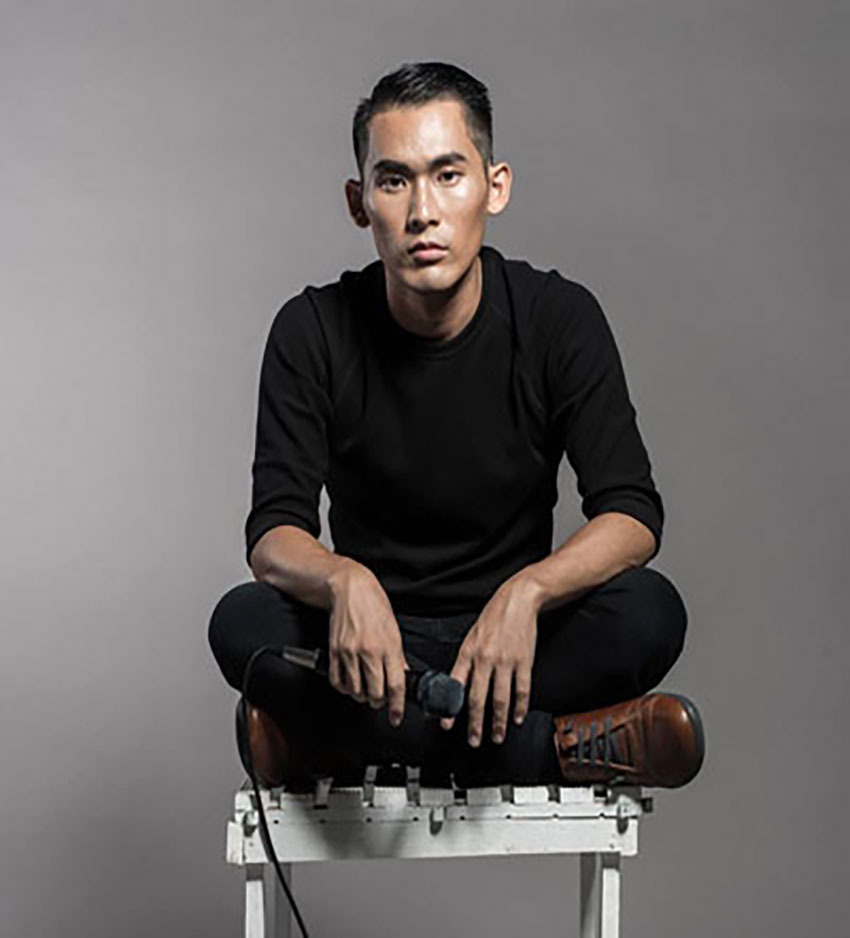 Pete
VOCAL
A highly talented singer with a burning passion for Broadway musicals. This is evident in his singing style and stage persona - screeching out inhumanly high notes with extravagant stage antics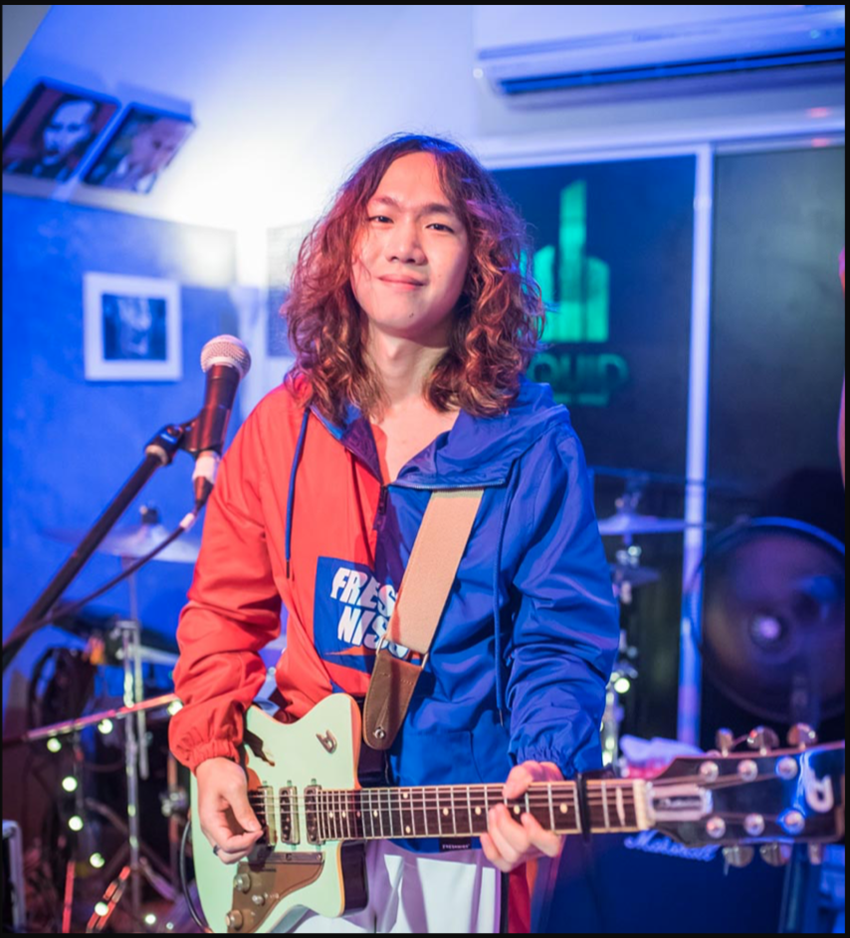 Pom
GUITAR/KEYBOARD/BAND
De Falmingo's (What The Duck) guitarist & multi-instrumentalist. A modern musician with his unique style well known around local indie scene. He has performed in major music festivals & showcases with his own band as well as a top session call for S.O.L.E. & Pae Arak. Graduated from Mahidol College of Music.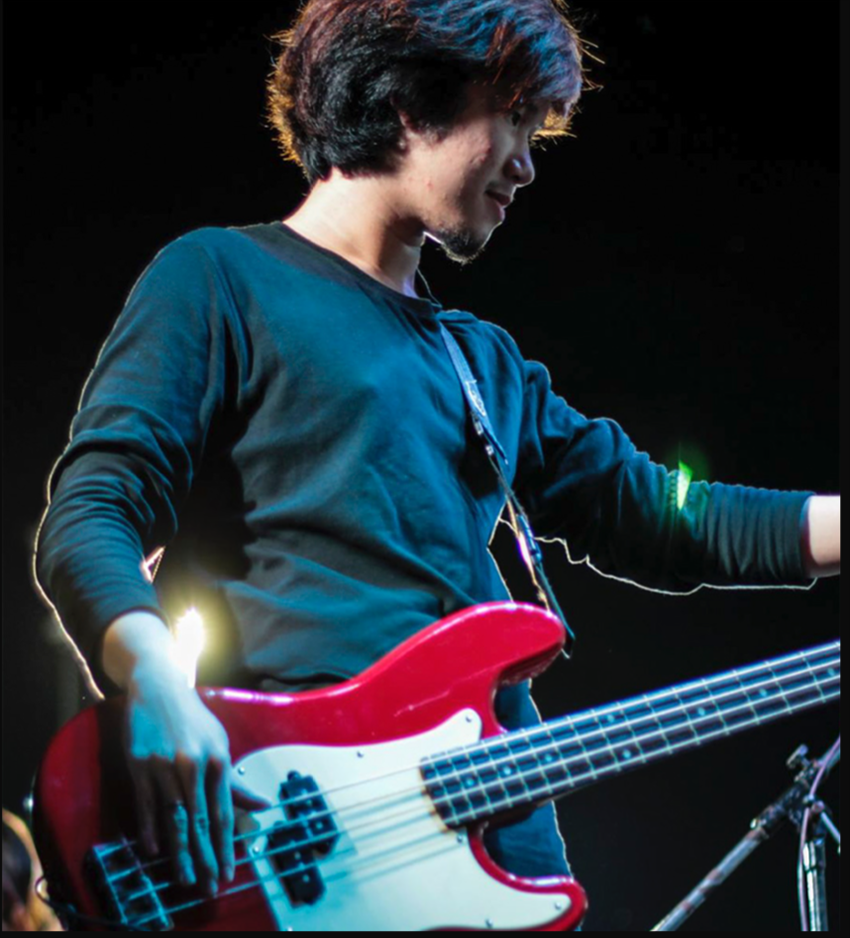 Saint
BASS/KEYBOARD/GUITAR
Bassist for a legendary Thai band 'Chaliang' and Torrayot, Tilly Birds, guitarist for No More Tears, Fukfang, and his own band Kidshu. This multi-instrumentalist always bring something interesting to any musical scenarios. Graduated from Silapakorn University.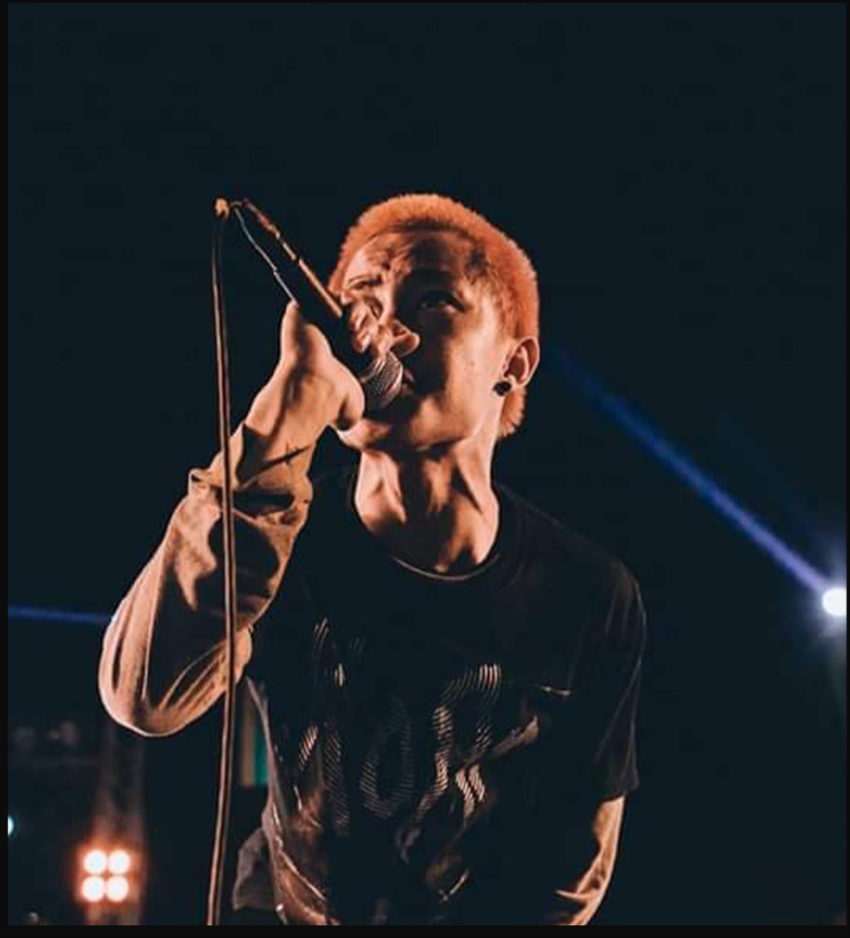 Tae
DRUMS
Lead Vocal (rapper)/Song writer for Bomb At Track with a college degree in drums. A talented showman and lyricist with a stage presence that will get people rocking all night!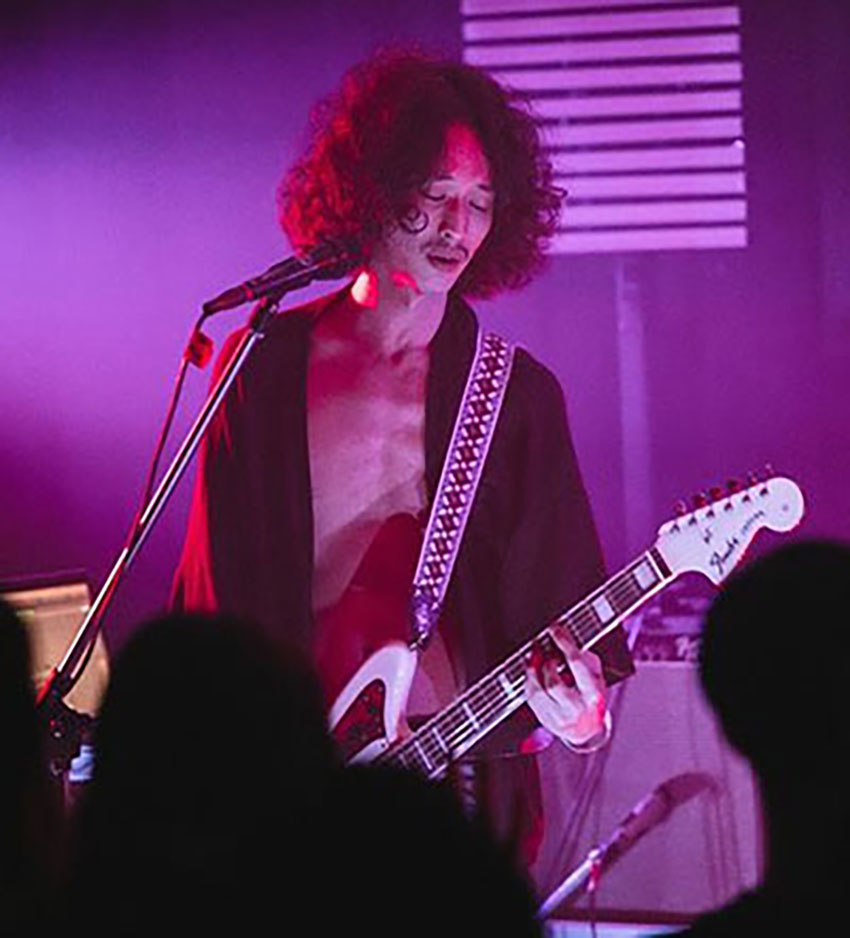 Top
Rock/R&B/Funk (GUITAR)
A soulful guitarist with DJ/Producer skills. One of the top guitarists in Thailand, he can command whatever ever comes to mind effortlessly. Graduated from Mahidol College of Music.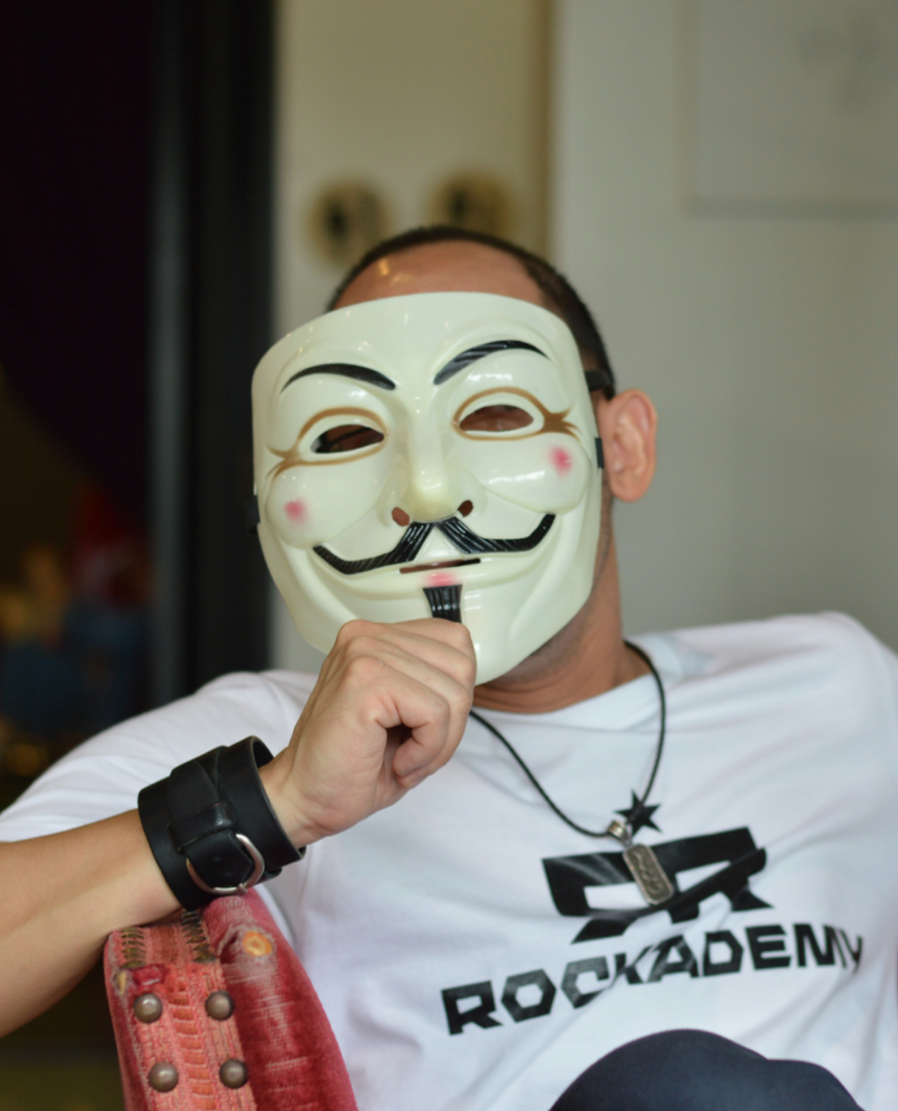 MUSIC IS LIFE! It connects people, transcends boundaries, and shapes identities. ROCKADEMY isn't just a school; it's a testament to the power of music, creativity, and community—a family of passionate artists ready to rock the world with their talents, where dreams take flight, and melodies come alive. #MusicMatters
PAT YONGKITTIKUL - FOUNDER AND INTERNATIONAL MUSIC INDUSTRY VETERAN
A Musical Haven in the Heart of Bangkok: ROCKADEMY is more than just a music school. It's a thriving hub, an incubator for musical talent, where dreams are nurtured and transformed into reality. Our iconic white building in A Square, Sukhumvit 26, has witnessed the footsteps of artists from all walks of life, from established legends to emerging talents, all seeking to elevate their musical prowess.
LEARN MORE
"I don't understand why there's no music school like this when I was younger. If there were, I would have been a musician by now. It's never too late to start."

Narabadi S.
"I didn't expect my kids to become a musician, I just want them to have fun and enjoy playing music."

Lalita P.
"Every time I watch my son perform on stage, I feel happy to see him do what he loves."

Patcharee V.
"The instructors here are really nice and kind."

Sasidej S.
"If you want to learn playing an instrument this is the place to be! Big parking space available right in front of the building. Check out the official homepage for more details or ask the friendly staff on site."

Patrick
"I get to improve my skills and be better, in the direction that is right for me. I probably would not get to play live shows like I do here, anywhere else."

Cake T.
"Great Music School for all levels."

Marcello S.
"It's like a musical playground here, you can try drums, guitar or keyboard, it's all up to you."

Pawaris C.
"I get to meet new friends that play different instruments and we get to exchange ideas and collaborate on our music and just jam with each other. I think that's a really good part of this school, where they let you express yourself with other people."

Bobbi K.
"Cool, organic music school with real indie artists as teachers. Great facilities and ethos."

John S.
"Good teachers, great equippment, everyone speaks English, very pleasant and professional team."

Amela M.
"I like the atmosphere here, it's very friendly, everyone supports everyone else, it's not competitive and everyone just kinda comes in and jams. The teachers are good and the staff are great."

Chris K.
"The place is excellent and well equiped. Everyone is nice and supportive. With cool teachers focused to get the kids to a level that is just enough to play in a band. After that they do the matching and there you are! The kid is playing in a band :)"

Robert A